Hospital Electronic Consent Form System

Fill out consent forms straight
from MS Word
JC1's electronic consent form system configures solutions based on the easy-to-use MS Word instead of the reporting tool method that makes it inconvenient to fill out forms.
Linked to various devices, including mobile phones, tablets, and PCs, it can be used to fill out medical record forms from the outpatient department, emergency room, medical assistance department, etc., which helps patients and their guardians experience faster and more convenient medical services.
Characteristics of the Hospital Electronic Consent Form System
Hospital Electronic Consent Form System Process
Consent form generation
through MS Word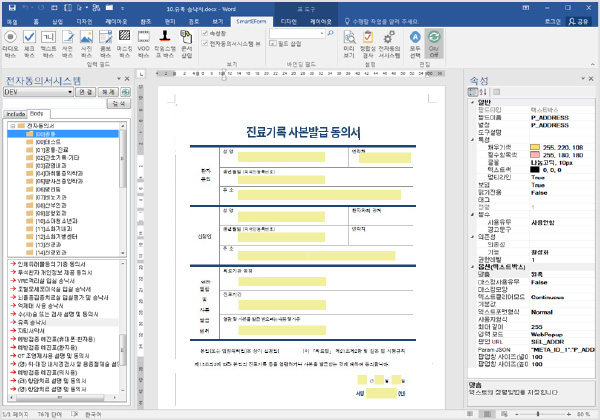 Consent form completion
(Medical Record Department)
Uses the most versatile editing tool (MS Word) to minimize difficulties with using professional form completion tools
Management through
SmartⓔArchiver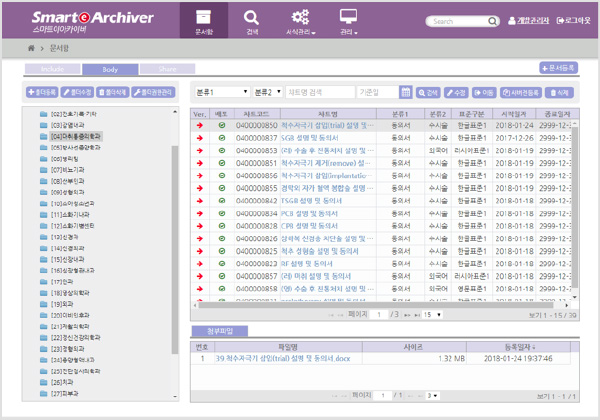 Consent form management (Archiver)
Completed consent forms are safely saved in an archive, and can be registered, revised, deleted, and distributed at any designated date
Patient search from the web
without having to install an app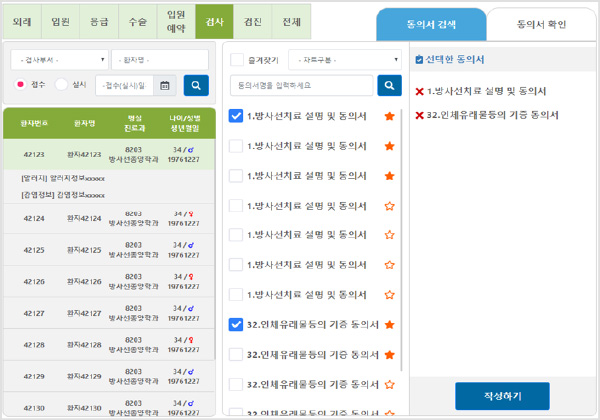 Various searches from the web
Patient search, consent form search, optional item consent form confirmation
Fill out consent forms directly
on the web browser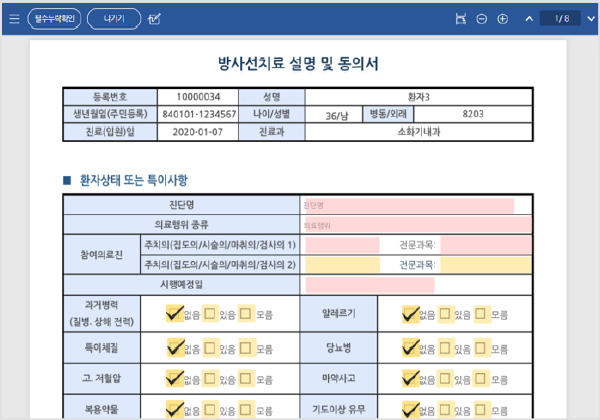 Fill out from the web browser
Sign, enter text, check if required information is missing, page scrolling, zoom in, zoom out, etc.
Main Features of the Hospital Electronic Consent Form System

Checking for required information

Notation (highlighting pen)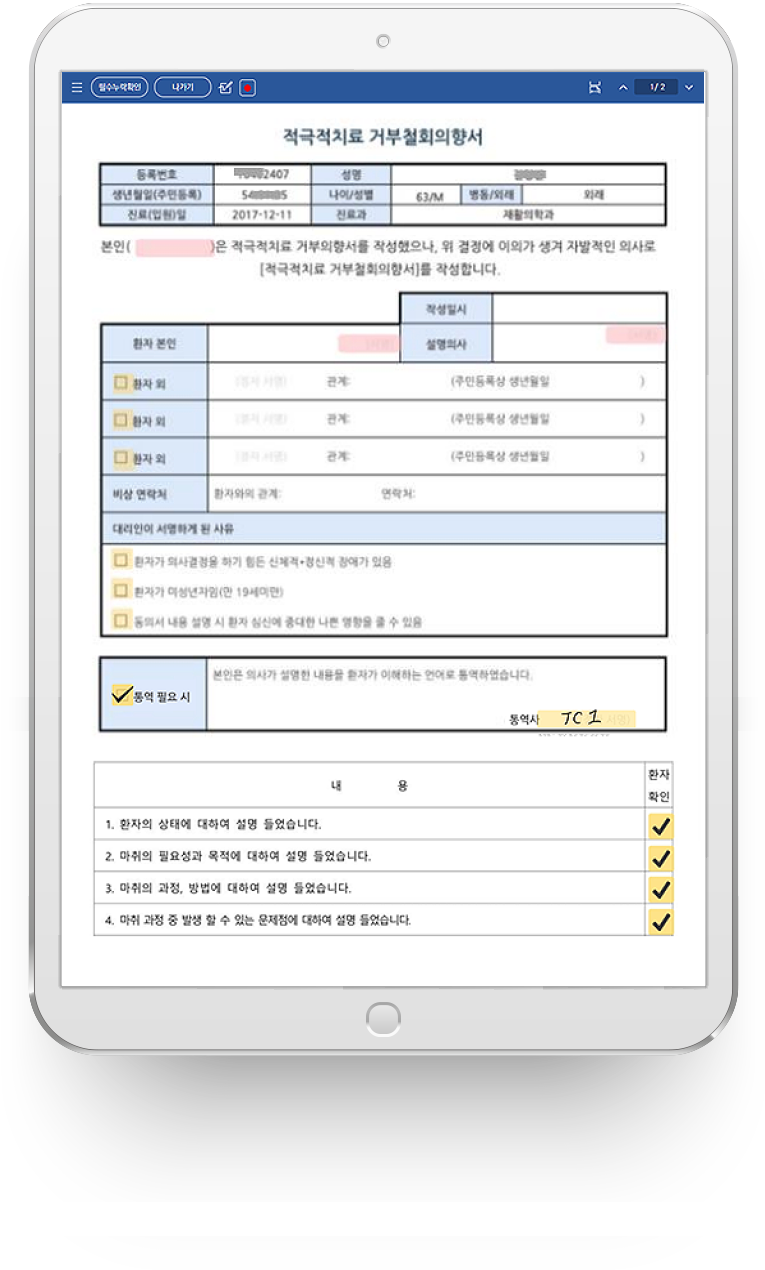 The only web-based solution in Korea
Perfect compatibility with multiple OS/browsers
Improves competitive edge
by providing systematic information
Increases work productivity
by improving processes
Maximizes customer satisfaction by improving convenience
Builds a stable IT infrastructure
Work with JC1 who leads the hospital electronic consent forms system market.

Konkuk University Hospital

Dongguk University Hospital

Cha Hospital (Ilsan / Bundang)

Medical Field -
Interview with Konkuk University Medical Center
Things that changed after building the system
Business and Product Inquiry Consultations
Ask us about the hospital electronic consent form system!