Content archiving solution
Mass Content Archiving
Solution
CAIntegrator is an optimal solution for efficiently managing high volume content that requires the original file to be preserved in WORM storage. It is a proven solution that supports large-scale file management and has the best performance in environments where small files are managed in large quantities.
It is designed to optimize speed and performance, such as multi-thread support and containerizing functions to maximize archiving speed.
Optimal API through WORM storage archiving connection
Saves as an optimal file that is suitable for large file management
Provides data extraction function for backing up data in the archiving storage
Separate management of keys linked with the application DB
Recoverable in case of DB failure
Provides a file information explorer in the archiving storage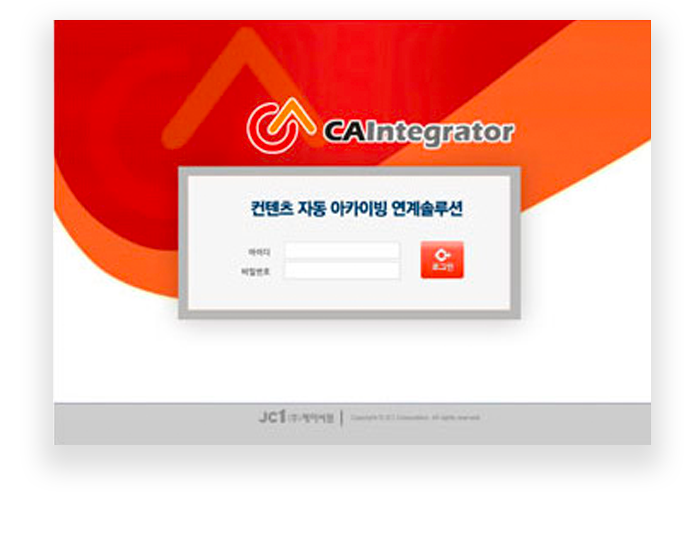 Provides a GUI for scheduling and file size setting
Provides an execution log and environment setting GUI
Provides an execution result inquiry GUI
Consists of pure JAVA, so it is platform-independent, and expandable
Provides real-time monitoring through the web
Provides a standardized API module (JAVA, Dll)
Work with JC1 who leads the content archiving market!




IBK Industrial Bank of Korea


Ministry of Public Administration and Security


Korean Intellectual Property Office

Seoul Metropolitan Government


Korea Scholarship Foundation

National health insurance
Business and Product Inquiry Consultations
Ask us about content archiving!